Psychosexual (Sex) Therapy, Integrative & Relationship (Marriage) Counselling.
Is it time for change?
Jason Oddi - CoSRT, BACP
Welcome. For nearly 20 years I have provided a range of counselling services: Integrative Counselling, Mindfulness, Psychosexual (sex) therapy & Relationship ( marriage) counselling to support those struggling with life's ups and downs.

Early on in life, I noticed my own and others' unique complexity of emotions, behaviours and cognitive processes. Understanding that we have these complexities led me initially to train as an Integrative Counsellor whilst working with various charities: Post-adoption centre, Southwark carers, Ealing abbey and upskilling within the NHS Hammersmith teaching hospital, part of St.Marys and Imperial trust here in London.

Further explorations into the dual world of psychosexual and inter-relational dynamics and the distress that comes with being/desiring to be in a relationship with others and understanding our own desires/ what brings pleasure and contentment and happiness led me to qualify as an Integrative Psychosexual and relational therapist.

How long have you struggled with depression, anxiety, stress, erectile dysfunctions, Low libido, Vaginismus, dyspareunia, physical and sexual abuse and trauma or the host of dispiriting and destructive mental un-wellness and emotional cartwheels of neurodiversity? Are you ready for a change...

Call/text to arrange a fee-free 30-minute consultation. Sessions can be held online and/or in person.

Manchester Square close to Harley Street & Oxford Street W1.



Mornington street Mornington Crescent, Camden town NW1.



Online sessions can be held through Zoom, Skype, and Whatsapp. Or my dedicated online consultancy room which is hosted through Psychology Today.

During the pandemic, we all had to adapt. The latest research suggests that sessions held online are equally as effective as in-person. You also have the added bonus of being in familiar surroundings and saving time on travel and travel costs.

My client portfolio currently includes domestic and international clients from diverse backgrounds, sexual orientations and gendered and non-binary spectrums. I am allied with LGBTQ+ and non-binary communities and work extensively to support diversity, equality and sex positivity.

All sessions are confidential as governed by the BACP and CoSRT ethics committees.

Contact me: Email here or call/text 07478- 541- 231

Are you struggling with grief, sadness and depression? Has anxiety and fear left you feeling powerless with inter-relatedness, life and career? Are you overwhelmed to the point of abandoning life itself? Integrative Counselling/ Psychotherapy supports you in grieving your losses and developing coping mechanisms that challenge the anxieties and depressive episodes that life throws up.

I weave together modalities of therapy that are attuned to your unique self and way of being. IE creatives need more visuals, logical need more formulas and exercises, and empaths need more presence. Tailor-made therapy for your unique coding is to aid your transformation as the unique individual that you are.

Has your relationship hit the rocks? Couples counselling/ Marriage guidance supports your relationship to sail those stormy emotional seas and bring you to a calmer shore. Opening up to difficult conversations with care and compassion offers up windows of opportunity to work through past hurts and for you to negotiate a brighter future devoid of anger and recrimination.

Do sexual, and sensual concerns or trauma affect your sexual performance or levels of passion and desire? Has your sexual energy become dormant or feels 'off'? Has your sensual or sexual identity become an internal battlefield as you struggle to fit in with societal norms? do you feel stressed when confronted by erotic themes and avant-garde sensual/sexual or kink-affirmed environments or experiences?

Psychosexual therapy supports you to understand your physical and emotional responses to the sensual and the sexual and how intimacy and the current social and cultural environments you inhabit can inform bodily responses, choices and reactions.

Psychosexual therapy can include home exercises that support sensual and sexual re-education. The homeodynamic model of Psychosexual therapy places the client's wishes and agency at the heart of the sensual and sexual development/re-education programme.

Why Choose Me
Over the years I have worked with a vast array of issues ranging from mental health concerns (depression, anxiety, anger, stress, suicidal ideation, grief, and loss) to complex sexual & violent trauma, attachment issues raised by pre/post-adoption/abandonment/bereavement trauma and the multi-faceted range of Psychosexual and relationship presentations.

Psychosexual issues can arise from the internal struggles that come with the multitude of sexual orientations or identities that fall under the umbrella of sexuality.

Relational/ Marriage guidance concerns can present when discontent or disenchantment towards the 'other' comes into focus. This lends itself to affairs (cheating), boredom and feeling disgruntled with life and hopes for the future.

Distancing or causing arguments from a place of resentment leads to feeling unlikable and unlovable. Relationships should be supportive, caring and considerate. Love and respect should thrive, and contentment should be a cornerstone... let's work together to re-model and re-energise your relationship between yourself and the 'other'.

As an Integrative Counsellor and Psychosexual & Relationship therapist, I weave together effective and proven therapy models to support clients with whatever issues arise. Re-action is needed.

Identifying as a Gender and Sexuality diverse (GSRD) therapist my qualifications are constantly upgraded and updated with various pieces of training and continuing personal development (CPD) as overseen by my professional supervisors who are also accredited members of the British Association for Counselling & Psychotherapy (BACP), and The College of Sex and Relationship Therapists (CoSRT).

I regularly attend lectures and training from eminent professors and medical practitioners from the British Society of Sexual Medicine (BSSM), The British Association of Counsellors & Psychotherapists (BACP) and the College of Sexuality and relationship therapist (CoSRT).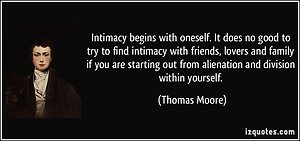 Appointment process:
You are welcome to impulse call, text or email me. If I am in session and unavailable I will get back to you within 6 hours unless it's during a weekend or leave period in which case I shall reply at the earliest opportunity.

Consultations are held by phone/ Zoom or through my dedicated online virtual room hosted on Psychologies Today. There is then a 48-hour 'cooling-off' period for you to feel whether you wish to entrust me to support you on your therapeutic journey.

After agreeing to work together we will look at diaries to schedule appointments. I would advocate sessions to be held weekly as regularity provides a solid foundation to push on from, but I also appreciate weekly sessions may not be an option for many financially.
Testimonials
I have worked with many clients who have described their sessions with me as feeling "supportive and safe". Others have found me to be both "knowledgeable and professional in my approach".

Coupled clients have commented:
"this was better than renewing our vows"
Others:
" Jason, spend some time this evening knowing what a wonderful job you have done"
"At no time did I feel judged or that you were pushing me in a direction that I had not wished to go"
Opening times, Locations and Fees:
I offer sessions from two locations, please contact me for availability.
Monday: 8am - 9pm.

Tuesday: 8am - 9pm.

Wednesday: 8am - 9pm.

Thursday: 8am - 9pm.

Friday: Admin and training.
Sessions are held via Zoom/online and in person.

I offer a discounted rate to NHS staff, students and those on low incomes who are able to attend sessions via zoom or in person between the hours of 9-4 PM. Please check for availability.
Mornington Crescent, Central London, NW1.
My therapy surgery in Mornington crescent is on the cusp of Central London and North London. It's within a short walking distance of the main travel hubs of Kings Cross station, St. Pancras International station, Euston station, Mornington Crescent and Camden Town tube stations, and close to Regents Park, Camden Lock, Harley Street, St. Johns Wood & Belsize Park.
Individuals: £85 - 50 mins session.
Couples: £115 - 60 mins session.
Manchester Square W1
Individuals: £85 - 50 mins session.
Couples: £115 - 60 mins session.
No5 Manchester square near Harley Street is a 5-minute walk from Bond Street Tube station in Central London, Marble Arch Tube station by Hyde Park, and a 2-minute walk from Oxford Street shopping district and Oxford Circus Tube stations.

I have a dedicated reception/waiting area offering complimentary tea/coffee during office hours of 9-5.

Outside of office hours; An Intercom system is in use. There is on-street parking and a local NCP car park off Marylebone high street and also an NCP car park at Cavendish Square behind John Lewis, Oxford street.

All fees are paid in advance by monthly debit/Invoice or on the day by bank transfer/Paypal or cash on entry.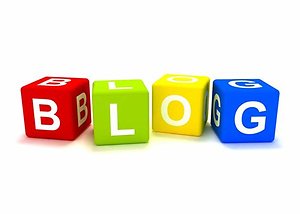 BLOG: Sex and anxiety
Anxiety and stress are the most prevalent cause of Erectile dysfunction and Vaginusmus In my professional opinion. Past 'failures' and abuses feed into a cycle that prevents the body from responding to sensual and sexual desire and pleasure.

The mind chatter and negative automatic thoughts are a complex web of deceit.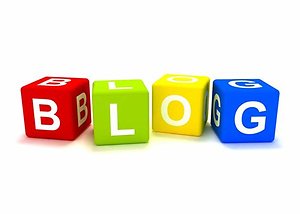 BLOG: Covid Marriage conundrums ?
Why do I feel so depressed, fearful and sad whilst in a relationship?

Why has she/he/they/ turned to porn and away from our loving relationship?

What do I do with this yearning for freedom and change post lockdown?

Why are we fighting like cat and dog?

Where is intimacy in our relationship? I don't want a sexless life!

Where did our supportive and loving relationship go?

For many couples, the stress and anxiety of being together 24/7 has felt like a burden. Couples counselling is a space to explore and let go of locked-in resentments. You have to enter the fire to fashion a new relationship and embolden those hopes and dreams.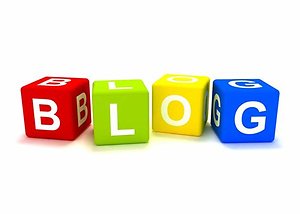 BLOG : Sex and Identity
Philip Schofield will be seen as 'brave' for 'coming out'. And his wife may be seen as courageous for supporting him. Others may view him as deceitful, secretive and cowardly.

Sexual identity is one of the most troubling of client presenting issues. Statements like 'living a lie', 'could not be me' ' hiding my true identity' are common and incongruent to the desire and emotional focus of many people in this position.

The inner turmoil of 'coming out' and how to navigate a closeted sexual identity is a process that should be managed with great care and over a timely period.

The therapeutic space is for you to make sense of the internal emotional shifts and to explore all the feelings that have and will arise once pandora's box is opened. Living a lie is no longer an option.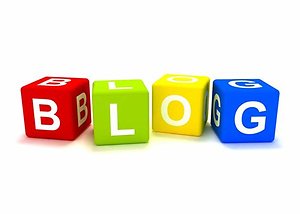 BLOG: Mens groups
Many men are currently feeling homeless and hopeless, feeling under attack within society's slow shift to a feminine (equality) balanced and inclusive society.

The Media's focus on men as perpetrators, warmongers, and bullies has led to men withdrawing from society and feeling worthless with suicide rates skyrocketing ( sub 25-year-old a 24% year-on-year). Having once been valued as protectors and breadwinners, many men agonize over where their role is in modern society.

I support men to rediscover their power through developing their inner wisdom, upholding their integrity and owning their shadow

It really isn't a 'battle of the sexes' but it may feel like that for you.
Contact Email here